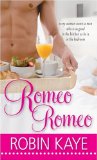 Romeo, Romeo

Robin Kaye
Sourcebooks Casablanca, 2008
Contemporary

Nick Romeo is every woman's fantasy - tall, dark, handsome, rich, really good in bed, AND he loves to cook and clean ... He says he wants an independent woman, but when he meets Rosalie, all he wants to do is take care of her. Before too long, he's cleaned up her apartment, stocked her refrigerator, and adopted her dog ... So what's the problem? Just a little matter of mistaken identity, corporate theft, a hidden past in juvenile detention and one big nosy Italian family too close for comfort ... More...
Best Book
from Long and Short Reviews

"... a light hearted romance..." -- Magnolia, Long and Short Reviews ...full review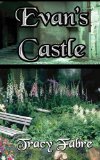 Evan's Castle

Tracy Fabre
StoneGarden.net Publishing, 2008
Contemporary/Suspense

Rachel Kane, after leaving home and family to flee the aftermath of a bad relationship, ends up working closely with brilliant scientist, Evan Callahan. He seems at first to be very much like the man she left behind-an aloof loner with no real use for her-but as she gets to know him, she finds he is warm and engaging, and much too attractive for her equilibrium. But is that real? Or has she just left one loner for another? To complicate matters, she's also the victim of vandalism that is both disturbing. and escalating. More...


"...one of those exceptional books..." -- Hollie, Coffee Time Romance ...full review