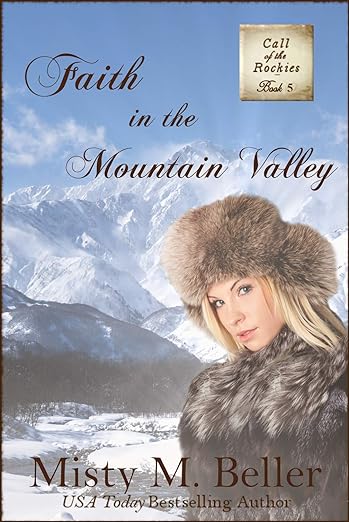 This epic journey is the only way to leave her secrets behind.
After eleven years spent looking for the girl who stole his heart, Jean-Jacques Baptiste—better known as French to his friends—is tempted to give up. Until the day he spotted the flaxen-haired stranger traveling the wooded path with Blackfoot Indians. He never imagined he'd find his childhood friend masquerading as a man in this Rocky Mountain wilderness, hundreds of miles from the Canadian town where he last saw her. No matter her reasons, he can't let her go this time.
Colette Mignon's life has become a cacophony of lies, including the fact that her Blackfoot Indian companions believe she's a man. She's willing to live the taxing life of a trapper in these desolate mountains as long as it keeps her secrets hidden. When her childhood friend and first love discovers her, his determination to help might put everything at risk.
As the worst of her past threatens to catch up with her, the hope for Colette's new life shatters. But no matter what, she must protect the one good thing that came from all her mistakes. Though French is determined to stay at her side, she can't let him become entangled in the perilous consequences of her actions. If only it wasn't so painful to push him away. The danger pressing in may leave her only one choice—leave everything behind…again.
The author on writing about certain topics, periods, or characters:
"I don't generally like to shy away from settings or characters because of the way our culture views them today. I love history and try to stay as true to the setting as I can. I also firmly believe that no group of people should be judged as a whole on their general reputation. People are individuals, and there are good and bad in every race and time period. I work hard to portray that clearly through my characters."
Misty M. Beller