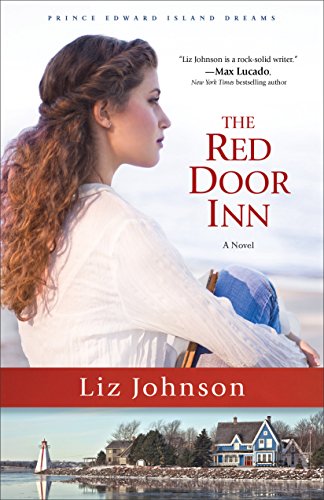 Step into the Red Door Inn, a place of healing, forgiveness, and family 
Marie Carrington is running from a host of bad memories. Broke and desperate, she's hoping to find safety and sanctuary on Prince Edward Island, where she reluctantly agrees to help decorate a renovated bed-and-breakfast before it opens for prime tourist season.

Seth Sloane didn't move three thousand miles to work on his uncle's B&B so he could babysit a woman with a taste for expensive antiques. He came to help restore the old Victorian–and to forget about the fiancée who broke his heart. The only thing Marie and Seth agree on is that getting the Red Door Inn ready to open in just two months will take everything they've got. Can these two wounded souls find hope, healing, and perhaps a bit of romance on this beautiful island?
Liz Johnson relates to her character Marie and states:
Is God good even when my circumstances are not? Is he present when I don't feel him there? Through a wild year of highs and lows, I discovered the answer to each of those questions is a resounding yes. God's goodness is constant, and I need only turn to him.

Liz Johnson