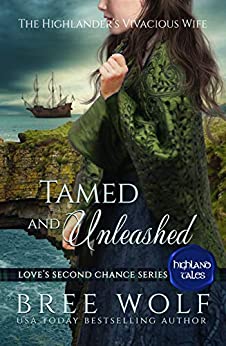 A forgotten night. A stolen child. And a stranger who feels all too familiar…
Waking up alone after a drunken night with a stranger in Gretna Green, Claudia Davenport, sister to Viscount Ashwood, finds herself still unmarried…and with child. In order to preserve her reputation, her brother sends her to a remote estate so she can give birth in secret and then return to society, unscathed…but heartbroken.
However, when her child is kidnapped, Claudia can no longer deny the bond that connects her to her son. Alone, she sets out to discover his whereabouts…and her path crosses that of a stranger, who feels all too familiar.

After marrying an English lass in Gretna Green, Garrett Macdrummond returns to their room at the inn the next morning only to find her gone. Duty-bound to return to his clan in the Scottish Highlands, he counts the days until he can travel to England to find her. However, when he finally does discover her, he is shocked to realise that she does not remember him.

Determined to remind her of the fateful night they shared, Garrett refuses to leave her side, following her across England without knowing why. Will Claudia ever remember him? Will Garrett ever learn that he has a child? Will they recover their son or lose him without ever having had the chance to know him?

The author on her writing inspiration:
"It's usually small things, a picture, a song or even a seemingly meaningless sound, a glimpse out the window, a line in a magazine that sets off a flood of ideas invading my mind, screaming at me to pay attention. Most of the time I am intrigued by these thoughts while sometimes I feel like a conquered country unable to keep hostile invaders from…well, invading."


Mimi Matthews