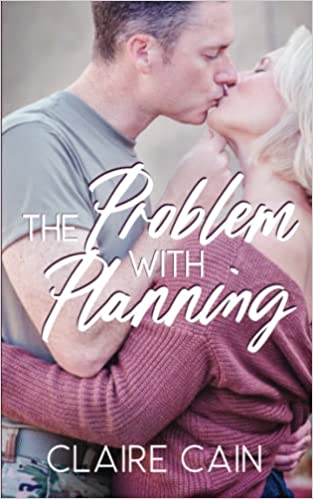 Single dad. Divorcé. Lieutenant Colonel in the US Army. She's got a plan for love, and it's not him.
Livie Anderson's got a plan for her life and she's on track for her next step. The last three years traveling Europe and working on a US Army base helped her experience all the adventure she wanted before she settles down in one place and stops the nomadic life. Now, her deadline to return home and start a family is fast approaching and there's a wrench in her perfect plans. Lieutenant Colonel Eric Wolfe came into her life and it's getting hard to picture leaving this world behind—but the Army life is the opposite of what she's always planned for.
Eric can't deny his interest in Livie, which is monumental in itself considering his total disinterest in everyone since his divorce three years ago. Despite his efforts to remain just friends, he can't resist Livie's pull—her joy, love for life, and genuine way of dealing with people. But he can't see a way to be with her without subjecting her to the military life that ruined his first marriage, and Livie's leaving anyway, so why can't he bring himself to let go?
Their lives are too different, and their plans don't match. They definitely shouldn't date, and they certainly shouldn't develop feelings. Too bad neither one of them can seem to stay away.
The author's view on setting goals:
"I tend to make goals for every aspect of my life, and sometimes that's overwhelming, but usually it gives me peace of mind—I feel focused when we get back to work and the routine crushes in. Some things fall by the wayside, but I view that as clarifying more than anything. I'd argue it's ok to set a goal that you fail to attain—failure isn't what keeps us from succeeding at accomplishing our goals. As so many smart minds tell us, never starting is the bigger issue."
Claire Cain