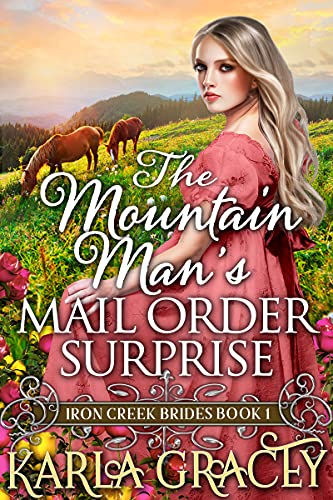 Life will throw a lot of trouble your way—but love is always the reward.
Garrett Harding was orphaned then found and raised by the Chippewa, whose camp is near Red Lake. His connections to the tribe and his birth heritage meant he was perfectly suited to move between the white towns and the tribe to trade. However, his confusion as to whether he is a white man as he was born, or Native American as he was raised means he never feels connected to either community. So, he lives alone, between the Indian settlement and the small town of Iron Creek and only goes to either one for supplies/to trade/or the saloon to gamble. But he's lonely and so he advertises for a bride.

Katy Jones is young and alone in Mississippi. Her family have disowned her because she fell in love with the wrong man, married him and followed him from her home in Richmond, Virginia, as he had found work in New Orleans. He died in the 1878 Yellow Fever epidemic. Somehow, she managed to survive unscathed. She is desperate with nowhere to flee in order to get away from the epidemic. She writes to a number of men, and Garrett is the only one who writes back to her before her fear of the disease forces her to flee. Will Garrett and Katy form a destiny together? Or will a secret she is keeping jeopardize their future together?

A five star review from Goodreads:
"This was the first book by this author that I've read. I love mail-order bride stories, and this one was a bit different, which I liked – no cookie-cutter plot here. Not only does the book begin well before the 'mail-order' begins, which gives the reader insight into the characters, but it also includes an Indian tribe as an integral part of the story. The characters were very well-developed and the plot well-written. The meshing of Indian culture with the "white man's world" was very seemless and added much to the story. I have just purchased book 2 in this series because I really enjoyed the author's writing"


Jill – Goodreads