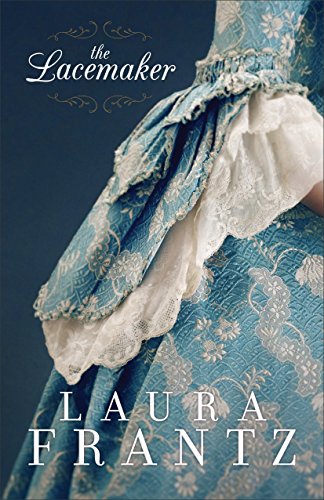 Love, betrayal, and new beginnings…
When colonial Williamsburg explodes like a powder keg on the eve of the American Revolution, Lady Elisabeth "Liberty" Lawson is abandoned by her fiancé and suspected of being a spy for the hated British.
No one comes to her aid save the Patriot Noble Rynallt, a man with formidable enemies of his own. Liberty is left with a terrible choice. Will the Virginia belle turned lacemaker side with the radical revolutionaries, or stay true to her English roots? And at what cost?
What the author wants readers to learn through The Lacemaker:
"That history is truly God's story, and during that tumultuous period when America fought for its independence, He was at work creating one of the greatest, God-honoring nations in the world through the flawed yet selfless heroism of our founding fathers, the American people, and courageous women like our heroine who supported the cause for liberty."


Laura Frantz