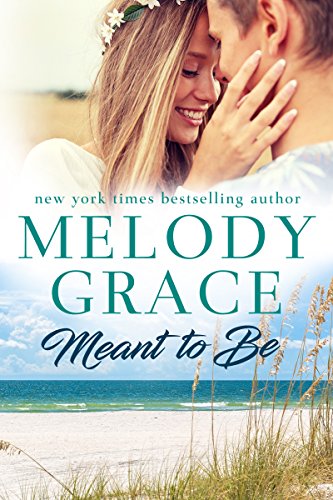 A gorgeously romantic feel-good beach read about a runaway bride searching for true love on Cape Cod…
Poppy Somerville believes in happily-ever-after. It's the reason her romance novels have won devoted readers all over the world – and why she's broken off her engagement just weeks before the wedding instead of settling for less than true love. Escaping to her aunt's beach cottage in Sweetbriar Cove, Poppy is looking for inspiration to end her writer's block and finish her new book.

Cooper Nicholson doesn't believe in soul-mates. He thought he'd found his forever once, and the world proved him wrong, so when the cute brunette comes storming over and demands he keep the noise down, romance is the last thing on his mind. As they grow closer, will Cooper find a way to let go of the past and risk his heart again? And can Poppy find her happy ending – on and off the page?
Melody Grace writes in her novel:

"Sharing something real, revealing your heart . . . that always matters, whether it's for a week or a year." 


Melody Grace, Meant to Be