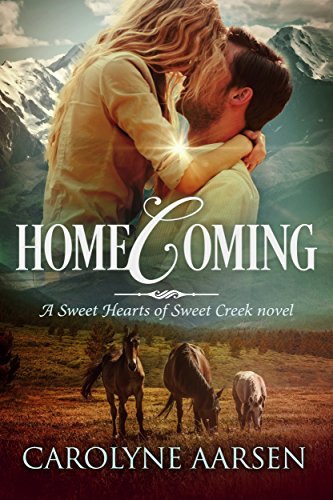 Can a trip to the ranch give her a second chance with both love and family?
Sheryl Kyle isn't the trusting type. After all, her abusive late husband and her disapproving stepfather haven't given her much reason to feel otherwise. But when a rugged rancher named Mark seeks her out she learns her stepfather is on his deathbed. And his dying wish is for her to return to Sweet Creek for one last chance to reconcile…

Mark can't help but be fascinated by Sheryl. Despite hearing the worst about her from her stepbrother, he's drawn to the hauntingly beautiful woman. When his ranching partner suffers an injury at the worst possible time, he's surprised and delighted that Sheryl agrees to work by his side. As Sheryl and Mark's friendship deepens, she suppresses her growing feelings toward him. Can she forgive her family and herself before Mark too becomes a man of her past?
In Carolyne Aarsen's words about writing:

I love how I can incorporate my own faith into the stories I write.
Writing is both discovery and creating and with each book I do that. Discover and create.


Carolyne Aarsen