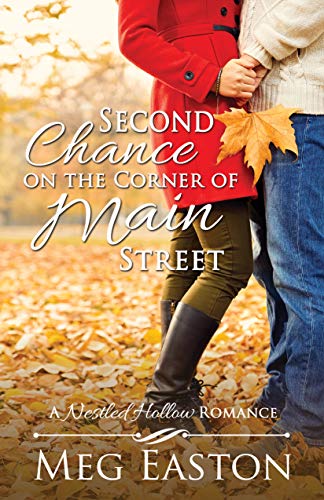 He shattered her heart when he raced out of town 12 years ago. Can she forgive him now that he's back?
Fun-loving Whitney Brennan has been running the presses at the Nestled Hollow Gazette while running from love. She's part of every town gathering, but is terrified of making any real or deep connection with anyone because she knows that if she does, they'll end up leaving like her mother did. Like the man who taught her everything about the paper did. Like her high school best-friend-turned-boyfriend did on graduation night.
Eli Treanor skipped out of Nestled Hollow twelve years ago and created a new life and a thriving team-building business he thoroughly enjoys in Sacramento. When his parents beg him to come back and run the family outdoor rentals business while his dad has surgery, Eli isn't happy about returning to the town that didn't love him, the dad he could never please, and the girl he left behind all those years ago.
When Whitney and Eli are paired together to create the decorations for the Main Street Fall Market, many of their old feelings resurface. But it also opens past wounds. Can Whitney and Eli overcome the fears that are stopping them from giving their love the second chance it deserves?
Review by Award-Winning author of the Safe Harbor series:
"Second Chance on the Corner of Main is a delightful tale of missed opportunity made right. In spite of their hurtful parting years ago, Eli and Whitney's love sparkles on the page and makes this sweet romance totally sigh-worthy."


Donna K. Weaver