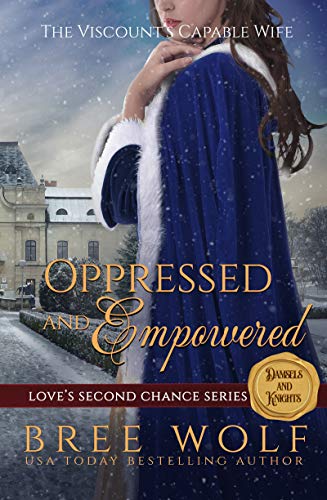 A woman with the desire to heal. A lord with a shameful secret. And a contract that binds them together.
Wishing to follow in her father's footsteps, Evelyn Procten has always tended to those in need. The only future Evelyn can see for herself is that of a doctor…until she is called to Farnworth Manor to tend to the young viscount's sister, who finds herself unmarried and with child.
Unfortunately, her stay at Farnworth Manor once again throws Evelyn into the path of Lord Ashwood, a man she has loved from a distance for many years. A man who has never looked at her twice. A man who disapproves of her professional ambition.
As far as society is concerned, Richard Davenport, Viscount Ashwood, is a cold-hearted and uncaring man. Nevertheless, Richard knows his duty and would never act against propriety. However, the whispers retreat into the background when his unmarried sister reveals to him that she is with child. Determined to maintain her secret, Richard keeps her locked away at Farnworth Manor. Still, in order to ensure his sister's well-being, he is forced to call upon the one woman who has always been able to melt the ice from his heart.
Will he be able to resist her? Or will he succumb to her tender heart and share with her the one secret that has always determined his life?
The author on self-publishing:
"I chose to self-publish because it allowed me to stay in control and get to it right away, without waiting for someone else's approval. I write the book and I decide when it is ready to be published and put before readers."


Bree Wolf