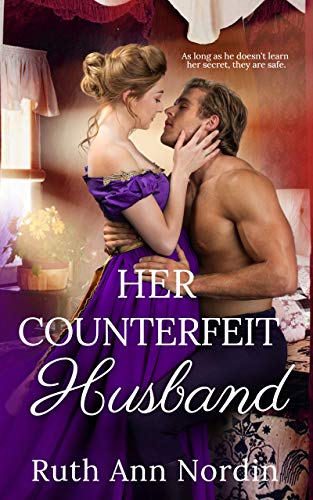 A conspiring duchess. An amnesiac doppelgänger. Can hearts be true in the midst of double deception?
Anna feels little anguish when she sees the dead body of her husband. The young widow has no plans to mourn over the cruel Duke of Watkins, but she knows that his untimely death will put her at the mercy of his malicious younger brother. With help from her loyal butler, Anna smuggles away the body in the dead of night…
Anna hopes to keep her husband's death a secret until she's settled far from the reach of her spiteful brother-in-law. When she stumbles upon an unconscious, wounded man who bears an uncanny resemblance to the Duke, she wonders if she's found the solution to all their problems. The stranger wakes up with no memories of his life, and Anna wastes no time convincing him of the lie…
As her husband's doppelgänger begins to treat her like true royalty, Anna succumbs to his affections. Just when she thinks the charade is in the clear, the truth bubbles to the surface. Can Anna convince the amnesiac of her love before losing her husband a second time?
The inspiration for writers:
"We can't compare ourselves to others because our personalities are different. What works for one person doesn't always work for another. And as writers, we all write different things, and our writing process works in different ways. So really, I think the biggest thing is to focus on what you're doing… Figure out what your strengths are, learn to appreciate them, and use them to your advantage."


Ruth Ann Nordin