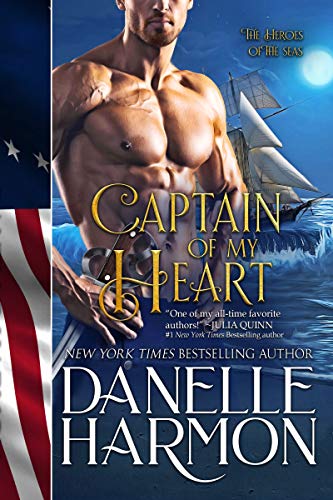 He wanted no woman, except one made of sails and wood and wind… She wanted no man — but him.
Handsome, wily Irish privateer Captain Brendan Jay Merrick is running from a painful past — and fighting for a new nation's future when he arrives in the colonial town of Newburyport, Massachusetts, with plans for shipwright Ephraim Ashton to build his magnificent new schooner. Brendan's daring sea battles against His Majesty's fleet have made him a legend in his adopted country — but one look at the dashing stranger and Ashton's daughter Mira starts making plans of her own. . .
Brash, hot-tempered, and born at sea in a raging gale, Mira Ashton is more than most men can manage. Disguising herself as a crew member and sneaking aboard Brendan's newly-built Kestrel, she becomes the schooner's finest gunner . . . and the captain's most outrageous distraction. As desire ignites between them, Mira finds herself competing against Kestrel for Brendan's love. But when tragedy strikes, Mira must join forces with her mighty rival in a daring adventure that turns the tide of battle and brings glorious victory to the colonists, the captain . . . and the lady who has captured his heart.
Th author on the main character of this book:
"Half-Irishman Brendan Merrick from Captain of My Heart was a fun character, always in a good mood, and clever as a fox; definitely an easy man to spend time with!"


Danelle Harmon