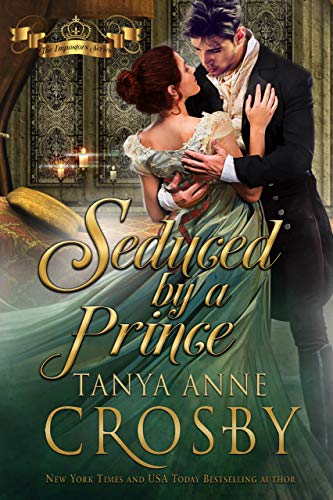 Merrick Welbourne never anticipated discovering a long-lost twin—particularly one who'd rob him and leave him for dead on the road. 
Now living his brother's aristocratic life, he has new trials, tribulations… and temptations, not the least being Chloe Simon, a woman of rare mettle, proud heart, and unprecedented beauty. But she's no easy mark for a perceived highwayman.
Chloe Simon knew Lord Lindale was definitely not himself. After encountering the masked highwayman Hawk left for dead, he seemed… somehow different. Maybe more approachable? Infinitely more… desirable. Entirely too irresistible. In a stolen moment of startling intimacy, he makes her feel like titled nobility. But she was only ever a doctor's daughter, with every reason to steer clear of his very kissable lips.
The author on why she is republishing this book and the series:
"Some readers also prefer not to read explicit love scenes, which are a signature of the period in which my legacy books were written. Also, keeping in mind that I didn't want my own daughter to read my books until she turned 18, I remain sensitive to readers who wanted to experience my historical romances without compromising their personal values."


Tanya anne Crosby