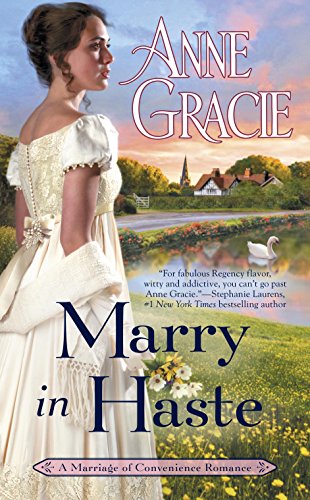 As pride, duty and passion clash, will these two stubborn hearts find more than they ever dreamed of?
Major Calbourne Rutherford returns to England on the trail of an assassin, only to find he's become Lord Ashendon, with the responsibility for vast estates and dependent relatives. Cal can command the toughest of men, but his wild half-sisters are quite another matter. They might just be his undoing.

When he discovers that Miss Emmaline Westwood, the girls' former teacher, guides them with ease, Cal offers her a marriage of convenience. But strong-minded and independent Emm is neither as compliant nor as proper as he expected, and Cal finds himself most inconveniently seduced by his convenient wife. to face with Harmony. Over the next several weeks, the two become unlikely friends as Steve learns to love and trust God, and mutual attraction surprises them both. Emm knows they didn't marry for love, yet beneath her husband's austere facade, she catches glimpses of a man who takes her breath away.
The author on the hero and his relationship with his sisters:
"Poor Cal — he's used to getting instant obedience from the soldiers under his command, but in this story he discovers that females, especially female relations, are quite a different matter. And besides, heroes need to learn."


Anne Gracie