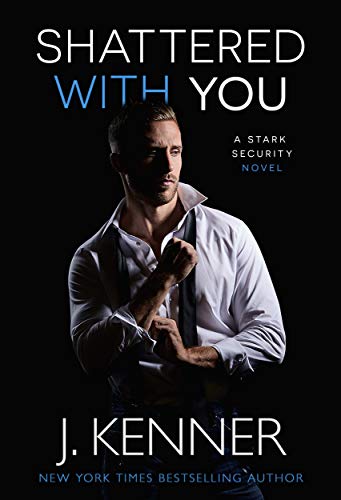 Charismatic. Dangerous. Sexy as hell. Meet the elite team at Stark Security.
Quincy Radcliffe has fast become a key asset at the newly formed Stark Security. A former British agent with lethal skills and criminal connections, it's a no-brainer for him to rise through the ranks. But Quincy isn't the man he appears to be. And one woman could expose all his secrets. Once, he worshipped Eliza Tucker. He adored her body and then broke her heart. But now she needs help, and he's the only man that can do it. Quincy knows he must either turn his back on her or risk revealing his dark past to the one woman who can—and will—tear open his old wounds.

For years, Eliza has tried to forget the man who shattered her. His smoldering good looks had drawn her in; his British charm had enchanted her. But it was the wildness of his seduction and the ferocity of his passion that captured her. She'd given herself to him—and he'd destroyed her. Now, he's the only person who can help find her missing sister. She'll use him because she has to. She'll pay anything he demands, whether in the bank or the bedroom. She won't fall for him again. But what if it isn't her choice to make?

The author on writing damaged male leads:
"Oh, I could get all psychoanalytical, but I think the bottom line is that the classic story that love heals. Your hero (or your heroine or both) is damaged. Broken. But once they find their other half – once they find the person who completes them – then they're healed and they can make their way to their happily ever after. Love conquers all …"


J. Kenner