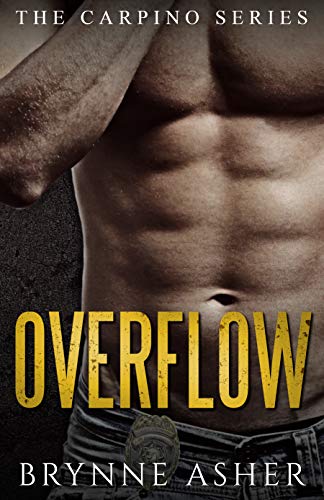 There's nothing like getting caught in the middle of an FBI raid to change your life…
That's what happens to Gabrielle Carpino. Just when she forced herself to move on with life after tragedy touched her family, she finds herself thrown into a tailspin so swift, she can't find her bearings. Being cuffed and patted down by Special Agent Jude Ortiz is enough to wake anyone up. With his dark chocolate eyes and commanding ways, Gabby can't resist. And between battling criminals, flooded basements, fantasy football drafts, and her crazy Italian family, Jude also finds himself unable to resist her charms.  

That doesn't mean he isn't wrestling feelings he hasn't allowed in years. Nightmares that are his reality have paralyzed him from living a full life. Yet, he can't help himself when it comes to her and Jude moves in to watch over Gabby. But just when life seems to be settling down, demons surface from the past. Horrific ones that carry a vengeance so evil, no one saw them coming.

The author on three characteristics of her writing style:
"My heroines are very important to me. I hope they are all strong in their own way, yet still feminine.I love secondary characters–they add so much to a story… Finally, a book that has a balance is important to me. I like angst, drama, humor, and suspense. But too much of one thing in a book can drag it down."


Brynne Asher