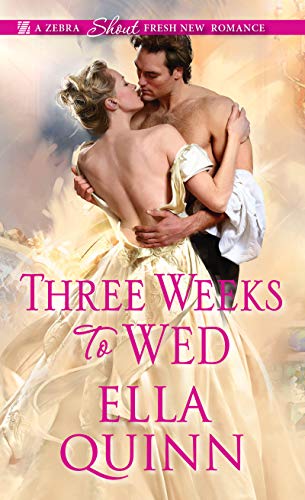 Meet the soon-to-be Earl and Countess of Worthington in the first book in a dazzling series…
Lady Grace Carpenter is ready to seize the day—or rather, the night—with the most compelling man she's ever known. Marriage would mean losing guardianship of her beloved siblings, and surely no sane gentleman will take on seven children not his own. But if she can have one anonymous tryst with Mattheus, Earl of Worthington, Grace will be content to live out the rest of her life as a spinster. 

Matt had almost given up hope of finding a wife who could engage his mind as well as his body. And now this sensual, intelligent woman is offering herself to him. What could be more perfect? Except that after one wanton night, the mysterious Grace refuses to have anything to do with him. Amid the distractions of the Season he must convince her, one delicious encounter at a time, that no obstacle—or family—is too much for a man who's discovered his heart's desire . . .


The author on how she discovers her characters:
"My characters discover me! It started with my first book. I've followed my characters ever since. They literally come up and introduce themselves to me."


Ella Quinn