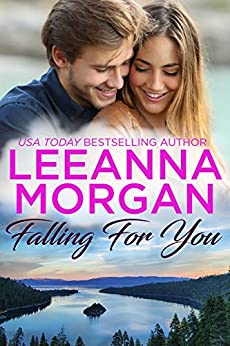 Both leave the cities to return to the sweet, small town of Sapphire Bay. Little do they know that striking up a friendship could lead to more… 
After six years of focusing on her career, Natalie Armstrong craves the peace and tranquility that only Sapphire Bay can give her. But returning to her grandparents' cottage isn't as easy as she imagined. No one told her about her houseguest or the unexpected changes in the small town she calls home.

Gabe Lanigan is a former NYPD detective. His new career as a bestselling crime writer has brought him everything he didn't want—fame, fortune, and a deep distrust of strangers. When Natalie arrives in Sapphire Bay, their unlikely friendship sparks into something he never expected. But he needs to be careful. The real reason he left New York City is closing in fast and Natalie is standing in his way.

The author's favorite quality in a protagonist:
"Unconditional love. The ability to love someone as they are, to support and care for them, regardless of what they have done, is a wonderful gift."


Leeanna Morgan