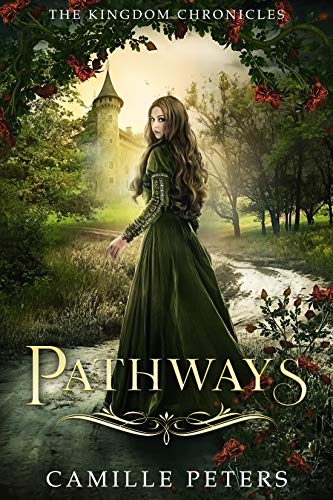 Eileen has never been interested in love. But the enchanted forest has different ideas… 
Ever since her father's abandonment, she's vowed to never experience such pain again. When the continuously shifting pathways on the enchanted forest lead her to a mysterious stranger, Eileen finds her promise to fiercely guard her heart increasingly difficult to keep.
One night when she becomes lost in a storm, the enchanted forest's pathways lead her to the castle, home to the kingdom's Dark Prince, where Eileen finds herself entangled in what many consider an opportunity but which Eileen believes to be a curse: competing for the Dark Prince's hand through a series of tests that judge one's royal worth. Eileen is neither royal nor interested in becoming a princess. But the mysterious stranger she met in the woods has his own reasons for helping her succeed, although the cost of his assistance may be too high: that of Eileen's heart, the one thing she's vowed never to give.

The author on creating a fairy tale fantasy world in her novel:
"I also wanted to give the setting a medieval, fairy tale feel while weaving elements of magic and fantasy throughout the setting. So far my favorite is both the magical moving Forest that plays a prominent role in my first novel, Pathways, and the enchanted gardens in my upcoming novel. Nature is very dear to my heart, so I wanted to make something that already feels magical to me become enchanted in some way. I love creating settings with a light element of magic so that they feel more real, like something we can discover and explore in real life rather than just through the pages of my books."


Camille Peters