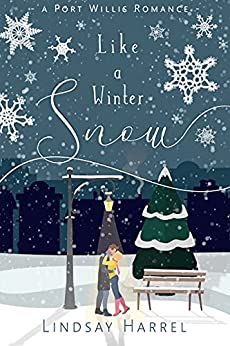 Cozy up with this charming romance all about unexpected love, true friendship, and family loyalty.
Women's counselor Joy Beckman has always been a friend and helper to all. That's why she's given up everything to be with her parents as her mother suffers through Alzheimer's. She may not have a thriving career or a love life at the moment, but she's doing what she does best—taking care of others. And even though it's difficult, she knows it's where she is supposed to be.
But life throws a curveball when she has to leave her parents temporarily to travel to England for the December wedding of her best friend. While there, Joy helps Sophia tackle her last-minute to-do list, and in the process, finally meets a man who turns her head—and her heart. The only problem? He lives in snowy London, and her life is with her parents back in sunny Florida. She tries to resist Oliver Lincoln's charms, but it's harder than it should be. With her heart torn in two, Joy is forced to choose between a life she knows she's meant for and the one she didn't see coming.
A review of the novella:
"This novella has just the right amount of sparkle, humor, and poignancy for the season, and a sweet friendship-to-romance."


Courtney C.