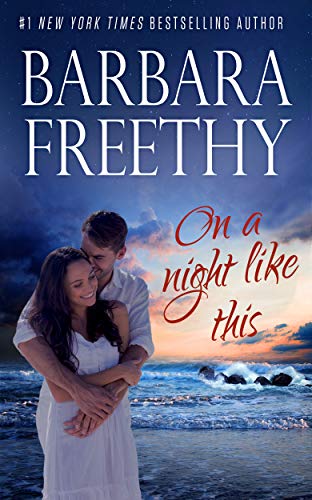 Sara had always been untouchable, his sister's best friend, and the girl next door…
Smokejumper Aiden Callaway never questioned his job until a fire took the life of his friend, Kyle, and left Aiden with injuries and fractured memories. The truth may clear Aiden of blame but destroy Kyle's reputation and hurt the people he left behind.
Sara has never forgiven or forgotten the way Aiden brought their teenage relationship crashing down. But the sparks between Aiden and Sara have been smoldering for a very long time. Sara is afraid to take another chance on the man who broke her heart, and Aiden knows better than anyone how dangerous an intense fire can be. As teenagers they weren't ready for each other. Are they ready now? Or will secrets derail their second chance at love?
The author on her writing style:
"On Night Like This will be my 34th published novel. My books are always complicated. I love big plots and deep emotional moments. I tend to write books that blend the romance genre with suspense and also with women's fiction. I enjoy writing about ordinary people caught up in extraordinary adventures. And, I like to surprise my readers, which is always a challenge!"


Barbara Freethy