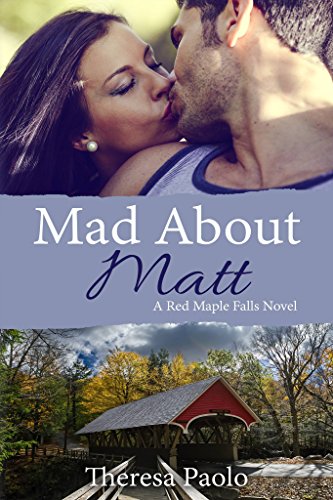 A hot cop and a sweet baker get a second chance at love in this small town romance.
Seventeen years after Shay Michaels said goodbye to summers in Red Maple Falls and the only boy she ever truly loved, she's back and the proud owner of Sweet Dreams Bakery. Life is good until someone breaks into her shop, making her question if the life she left behind in New York followed her.
As the local sheriff, Matt is keeping a close eye on the place and an even closer eye on the beautiful owner who refuses to take the break in seriously. Two conflicting personalities that burn bright on their own become down right explosive when thrown together. But in order to move toward a future together, they will have to let go of their past and accept the mistakes they made.
A 5-star review on Goodreads:
"Small town setting with fantastic chemistry and a cute romance- I absolutely adored this book!! There was a good amount of humor and the romance so totally sweet – I didn't want this book to end. I'm so excited that there are going to be more books in this small town series! Highly recommend this one to anyone who wants to read a sweet romance that will leave a smile on your face!"


Mandy, Goodreads