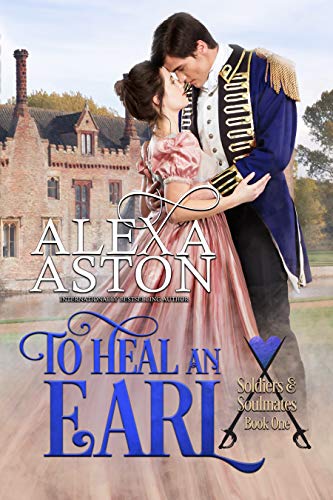 Both wronged by their families . . . two souls alone in the world . . .
Instead of making her come-out during the upcoming London Season, Lady Charlotte Nott finds herself tossed from her home after her father's untimely death by a vengeful half-brother. Penniless, she makes her way in a world new to her, first serving as a companion and then governess to the three children of Lord Crampton. When the earl dies moments after hiring her, Charlotte takes on the running of Gray Manor's household and estate until the children's new guardian arrives. Guilt weighs heavily on Major Danforth Grayson, having lost too many men under his command over the years. When he receives word of the death of the brother who wronged him, Gray returns home, bitter with the hand life has dealt him. He intends to hire competent people to manage the estate and care for his nephew and nieces and retreat to a solitary life in London—until he meets the inimitable Miss Nott.

Charlotte is drawn to Gray but knows she is no longer of his world. When he suddenly becomes the new Lord Crampton, she knows it's time to leave her charges behind—for what woman would care to watch the man she loves wed another and start a family as she suffers in silence? Yet Charlotte knows Gray is a broken man and her leaving might shatter him forever. Can Charlotte walk away from a flawed man who desperately needs her, or will she leave before she loses her own soul?

The author on the main characters and how they pave the way for other heroes and heroines in later books in the series:
"Lady Charlotte is turned out of her home just before she is to make her come-out… She must find a way to earn her living and does so, first as a companion and then as a governess. Gray, an officer in the Napoleonic Wars, resigns his commission and returns to England a broken man because of his war experiences. He has been named guardian to his deceased brother's three children, whom he's never met. Gray doesn't have it in him to love these strangers when he can't forgive himself for all his sins. Yet Gray is drawn to Charlotte and love blossoms between them. Fortunately, these two will discover they are better together than apart and their love will be an example for other men and women in Soldiers & Soulmates."


Alexa Aston