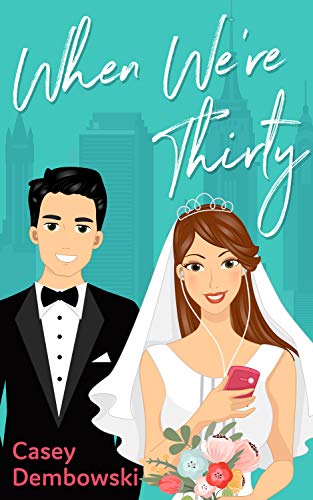 Two friends. One pact. The performance of their lives.
Hannah Abbott is stuck in a dead-end relationship and at a job she loves but that barely pays the bills. The four walls of her tiny New York City apartment have never seemed so small. She's barely toasted her thirtieth birthday when her old college friend Will knocks on her door with an unexpected proposal.
Will Thorne never forgot the marriage pact he made with Hannah, but he also never imagined he'd be the one to initiate it. One ex-fiancée and an almost-career-ending mistake later, however, he finds himself outside Hannah's door, on bended knee, to collect on their graduation-night pinky promise.
With both of their futures at stake, Hannah and Will take a leap of faith. Now, all they have to do is convince their friends and family that they're madly in love. As long as they follow the list of rules they've drafted, everything should go smoothly. Except Will has never been good with rules, and Hannah can't stop overthinking the sleeping arrangements. Turning thirty has never been so promising.
The author on the character Will:
"The biggest surprise was Will. I started When We're Thirty not knowing he would have a POV, and then a few chapters in, he just appeared. I love that first chapter with him, because while we see him through Hannah and how she perceives him, when we get into his head he's even more of that spontaneous and loveable person. It grants him a depth that we would miss if we only saw him through Hannah's eyes."


Casey Dembowski