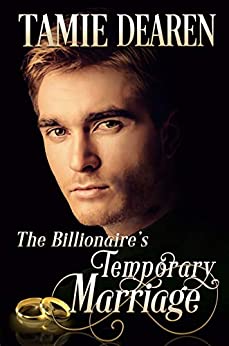 When a stranger with a lime-green mechanical hand drenches her in coffee, the last thing Brooke expects is a marriage proposal from a famous hot billionaire.
A marriage of convenience… so tempting. Brooke Ponzio can't argue against Cole's flawless logic. The divorce settlement will solve all the money-troubles for Brooke and her unborn child. If only Cole wasn't so mouth-wateringly delicious. Should she risk having her heart broken again?
Cole Miller refuses to fall in love. Not ever! That's why he chose Brooke to get him out of his ill-advised contract. All she wants is sole custody of her baby, so when the time comes, she'll give him a stress-free divorce. Sure, they'll have to make the marriage look real to their parents and the rest of the world. And they'll need to forget all about that sizzling kiss they shared. Should be simple. What could possibly go wrong?
Soon, their magnetic draw has them both battling to maintain their willpower. But Brooke slowly falls in love with the man who treats her better than any man ever has, while Cole's attraction is purely physical. Or at least that's what he tells himself. How will Brooke handle her sleazy ex-husband when he tries to cash in on her fame? What happens when Cole can't protect Brooke from his crazed fans? Will he admit his feelings before it's too late?
The author's thoughts on the perfect romantic hero:
"He needs to care in a deep, self-sacrificing way. It's always nice if your hero has a six-pack, but it's more important for him to have a tender heart. It's especially sweet when the guy doesn't even realize how soft-hearted he is."


Tamie Dearen