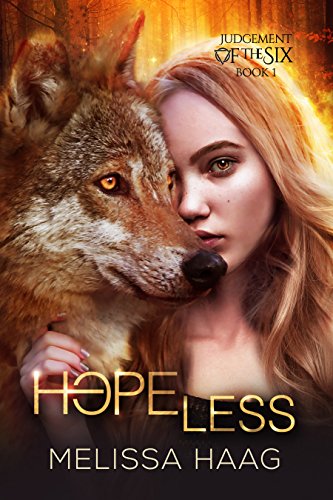 Freedom is so close Gabby can taste it.
After years of meeting single werewolves and successfully dodging the mating bullet, she's on her way to her last Introduction to say "No, thanks" one final time. As a human, she has no plans to attach herself to a werewolf. But, she didn't count on meeting Clay. With a single look, Gabby knows Clay is the one. And, unfortunately, he knows it too. The silent, ruggedly-handsome werewolf is determined to win his mate by any means necessary. Gabby does what any sane girl would do and runs. Not only does Clay follow, but something truly dangerous does as well. 
Now, hunted for the secrets she's spent her whole life protecting, Gabby must turn to the one man she didn't want for the help she needs. Time is running out to discover who or what wants her, and Gabby's just starting to realize there's more at stake than the heart and freedom of one human girl. 
The author on her favorite characters in this book:
"In all seriousness, each character holds a special place in my heart. Clay's quiet perseverance has won many readers over. Emmitt's patience and charm has instigated a few book boyfriend wars. Luke's roguish ways and yummy accent tempt even the best good-girls. The list goes on…"


Melissa Haag