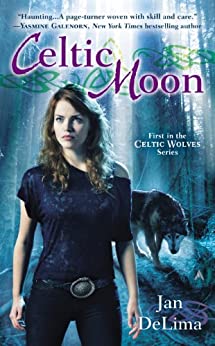 Like father, like son…
Sophie Thibodeau has been on the run from the father of her son for more than fifteen years. Now her son, Joshua, is changing, and her greatest fears are about to be realized. He's going to end up being just like his father—a man who can change into a wolf.
Dylan Black has been hunting for Sophie since the night she ran from him—an obsession he cannot afford in the midst of an impending war. Dylan controls Rhuddin Village, an isolated town in Maine where he lives with an ancient Celtic tribe. One of the few of his clan who can still shift into a wolf, he must protect his people from the Guardians, vicious warriors who seek to destroy them.

When Sophie and Dylan come together for the sake of their son, their reunion reignites the fierce passion they once shared. For the first time in years, Dylan's lost family is within his grasp. But will he lose them all over again? Are Joshua and Sophie strong enough to fight alongside Dylan in battle? Nothing less than the fate of his tribe depends on it…
The author on the main character Sophie:
"Her strength comes from her instinct to protect her child at all costs. She's tough when she needs be, soft when she's loved, and always practical. She's real."


Jan DeLima