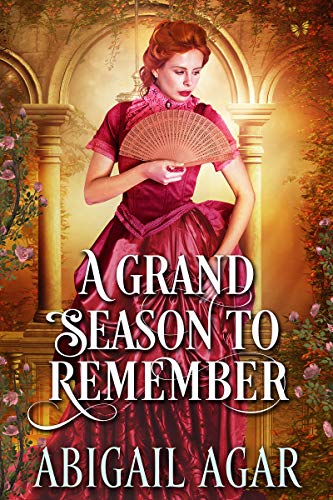 Will Annis be able to heal the wounds of her past and give love a second chance, or will she never be able to trust a man again?
After a disastrous London Season that left her with a broken heart, Annis decided to retreat to the countryside, leaving all her painful memories behind. When two years later, though, she is forced to accompany her younger sister to her first Season, hurtful memories and fears that she has been trying to repress, will begin to resurface. As if her life was not already a tragedy in the making, the very man who broke her heart appears out of nowhere, once again turning her life upside down.

All these years Oliver could not take his mind off of Annis, even though she ran away from him without any explanation. The fateful moment he meets her again, he knows deep inside that she is the woman he wants to spend the rest of his life with, and decides to do whatever it takes to win her back. Will he ever find the reason why Annis abandoned him and threw the opportunity of a happy life by his side? How far will he go to convince her that his life has no meaning if she is not in it?

When a third person tries to put obstacles in their path, Annis and Oliver must prove that nothing can keep them apart. Even though their love is still alive, rife misunderstandings still prevent them from leaving the bad memories behind and start a new chapter in their life. Will their love be strong enough to survive it all, or the events of the past will never stop haunting them?