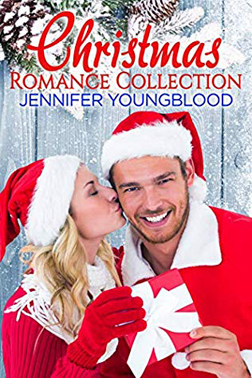 Love on the Rebound
…Add a little Aloha to your Christmas this year!
When Everly Watson takes her young son Jordan to Hawaii, she's not just celebrating Christmas but also searching for answers surrounding a tragedy from her past. She doesn't expect to be faced with a tsunami threat her second day on the island. Nor does she count on meeting the famous Christian Ross, superstar of a hit action-movie series.
Loving the Movie Star
Actor Blade Sloan gets the opportunity of a lifetime when he lands a leading role in the new Jase Scott action movie, co-starring with Hollywood megastar Christian Ross. Too bad Blade's having stress issues brought on by a longtime stalker who's getting more aggressive. If Blade can't find a way to loosen up on set and perform to the best of his ability, he'll lose everything he's worked so hard to achieve.
False Identity
Believe in miracles … believe in hope … believe in love.
It's Christmastime, and Chancy Hamilton can't bear the thought of spending the holidays without her late husband Max who died in a plane crash. When Chancy and her teenage son, Travis, have an argument, Travis storms out of the house and ends up in the wrong part of town where he is attacked by a group of thugs. When a homeless man comes to his rescue, he invites the man home to have a meal with his mom and little sister.
Enjoy this holiday treat from bestselling clean romance author, Jennifer Youngblood!