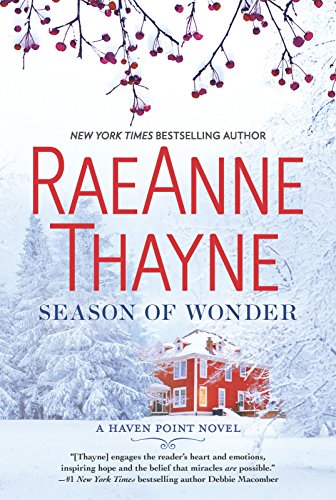 He's giving her children a season of wonder…
Dani Capelli seized a chance to start over in a small town with her daughters. Now, facing her first Christmas in Haven Point, she wonders if leaving New York was a mistake. Dani loves working alongside veterinarian Dr. Morales, but her two children aren't adjusting to small-town life. And then there's Dr. Morales's son, Ruben—Dani's next-door neighbor. Gorgeous, muscled and dependable, the deputy sheriff is everything she secretly craves and can't bear to risk loving…and losing.
On her website, RaeAnne shares why she loves romance novels so much. Please visit her site to read more from her wonderful post.

When my heart feels worn and battered and the world seems a dark, scary place, romance novels still sustain and lift me and fill me with hope.

RaeAnne Thayne