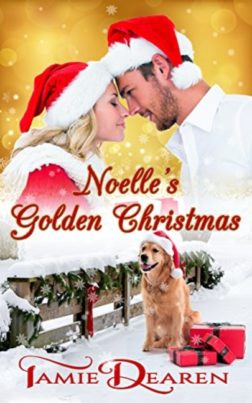 This Christmas, Noelle Holiday is getting a special surprise, and he's way too big to fit in her stocking!

December isn't filled with the magic and joy for Noelle, just the looming dread she's about to lose something else dear to her. Will she ever be rid of her Christmas curse?
When she adopts an injured shelter dog, she discovers the love of her life… a Golden Retriever named Abby. Perhaps being single is God's plan for her, but at least she isn't alone.
Her meddling family, however, is convinced she needs a man in her life…
The author has included a special bonus!

Within this book, you will find a link to hear an original song, a replay of the event which takes place in the story. Enjoy!

Tamie Dearen