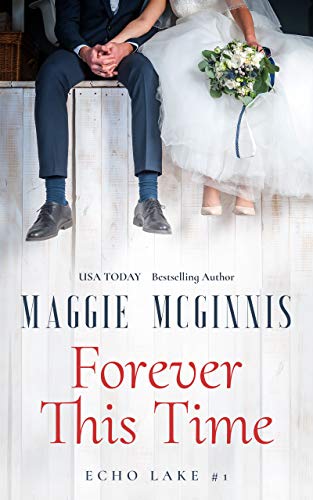 Snowflake Village might hold more than just ghosts from the past. It might hold the possibility of a second chance at love…
Boston therapist Josie Kendrew specializes in helping other people mend their broken hearts, but her own heart is another story. After years of putting distance between herself and her childhood home, she's forced to rush back to Echo Lake, Vermont when her father has a stroke, but once she arrives, painful memories threaten to send her driving right back out of town. Between her sweet "little sister" and Ethan Miller, the boy she left behind, Josie finds herself face-to-face with a pain she's not sure she can endure. Ethan is now—wow—all man, and he's sitting in the CFO chair of Snowflake Village, her family's Christmas-themed amusement park … a place noted by journalists as charming and sweet and festive, but a place she's derisively called Camp Ho-Ho forever—or at least since she was old enough to watch the twinkly lights and endless hours destroy her parents.


Ethan Miller never set out to be the one left behind, but when Josie blew out of town ten years ago with no explanation, suddenly that's who he was. After a week spent mostly in a Jim Beam haze, he tucked her engagement ring in a drawer and set out to make a life for himself, though their history gnaws at him every day he walks the pathways of Snowflake Village. A lot has changed since Josie fled, so when she drives back in, a mixture of angry, scared, and sad, he has no idea whether she'll stay … or leave him shattered once again.

A review on the novel:
"Launching the Echo Lake contemporary series, McGinnis weaves an engrossing and uplifting tale of enduring love."


Publishers Weekly